If you're a libertarian, you're probably accustomed to hearing the same tired old arguments from big government types all the time. It's like they never learn! But still, many of these myths and tropes still persist, even in the face of mountains of evidence that has shown that the more free a society is, the more prosperous it is.
Still, they never hold up their policies to the mirror of self-reflection, because if they did, they'd realize…
Socialists like to brag that their guy's got Nobel prizes. Oh well, our guys do too! But now that Obama got a Nobel Peace Prize after offing an American citizen and his 16-year-old kid, along with several civilians, we think that the value of those prizes went way down. When someone wants to brag that their socialist economist wrote a book about how unequal things are, and they've got a Nobel Prize or something, just forward them this list. Or just leave because some people are too weird to engage.
What is it going to take to get it through people's thick skulls that big government just doesn't work? Let's look at some of the biggest BS that libertarians are tired of hearing.

#10 – When has a libertarian society ever existed? 
Never.
Just kidding. Plenty of times! Like Icelandic Godord and the kingdom of Xeer. And what about Carolingian law, or the Hoplite farmer? Also, if you hadn't noticed, America is pretty darn libertarian in many ways.
Sure, we've got a 17 trillion-dollar debt, an income tax, and a huge military overseas, but we've still got the Bill of Rights going for us and other countries are totes jelly about it. Still, we really need to get our sh*t together soon or another revolution or something because these taxes are TOO DAMN HIGH!
Read More: When Has A Libertarian Society Ever Existed
Also, when has socialism ever existed? Plenty of times. And LOTS of people are dead because of it. Socialism killed over 90 million people and all we got was this lousy Che Guevera t-shirt.

#9 – You just hate authority.
Not necessarily true. Sure sometimes we maybe don't like being told what to do. But that's because you're supposed to question leadership when they're wrong. Some teachers get mad at the students who ask too many questions, but you know what? Sometimes there are bad teachers. And sometimes, police are just trying to get you down, son!
Lawful authority is based on the natural law. Obviously you shouldn't be allowed to go around breaking other people's stuff or hurting them, but any other authority that is exerted over people is just abuse of political power. Unless people voluntarily submit to a set of rules, like in a game or a private contract, why do you feel that people need to be told what to do?
People are like animals. Well, we are animals actually. Have you ever seen a school of fish? They don't need a leader telling them which way to go. They move in beautiful synchronization, and somehow they manage to stick together. It's anarchy. It's beautiful! Fish don't need leaders, and neither do people.

#8 – Rand Paul is not a libertarian.
Maybe he is, maybe he isn't. One thing's for sure, he's the closest thing we have on Capitol Hill to it, next to maybe Ron Wyden the Democrat. But the truth is that neither of them are perfectly libertarian. But neither was Ron Paul, and neither is anybody really because no one has a monopoly on the term libertarian. It used to be that socialist democrats called themselves libertarians before they appropriated the word liberal.
Besides, didn't you see his epic drone filibuster? The dude stood on the senate floor for 13 hours just to make sure that it was officially on the record that the president would never be able to drone an American citizen on American soil. (Too bad they're doing it overseas.) Last week Senator Paul came out and ripped the government a new one for locking up so many black and brown people for stupid drug offenses. Damn son!
So, Rand Paul is worth supporting, even if he's not pure according to your standards. Got a problem with it? Come at me bro!
#7 – Libertarians are just Republicans who smoke pot.
Why you hatin' on the chronic, yo?
No, but seriously. Not all libertarians smoke pot. Some do. But, the truth is that a lot of libertarians are social conservatives who don't want to force their lifestyle on anyone else.
Also, is that a social democrat saying this? Because we thought it was the democrats who were the civil libertarians that want to end the War on Drugs? Is that an exclusively right-wing libertarian position now? Most of the people we know from college that smoked drugs were democrats, but that made sense because you'd have to be on drugs to be a Democrat. Still, it's not like we want to throw you in jail just because you get a little high after show choir practice.
So no, not all libertarians are Republicans who smoke pot. Lots of libertarians don't associate with a political party at all.
#6 – I'm libertarian except on… drugs/war/government spending, take your pick
Ok, so we know we just gave Rand Paul a pass earlier for some of his positions that aren't purely libertarian, but we've got to draw the line somewhere. You can't claim you're a libertarian and then advocate for bombing whatever country is the flavor of the month. If the United States deserves national sovereignty to decide our own internal affairs, so do other nations. We can't be Team America World Police all the time and demand that other people respect our sovereignty, while we bomb people into freedom submission around the globe.


Or you can't say you're a libertarian but you think drugs should be illegal because libertarians believe that people own their bodies and should be free to do what they wish. Did you know that Steve Jobs considered doing LSD one of the greatest things he'd ever done? Then he went on to found one of the greatest companies in history. We're not trying to extol the virtues of drug use here, but it's safe to say that the world is better off with Apple computer being around.


There are certain core beliefs that libertarians hold, and rejecting one or some of them may make you not a hardcore statist, but it does put you outside the realm of classical liberalism/libertarianism.
#5 – Libertarians only care about big corporations.
If that was true, then why don't corporations care about libertarianism? I'll tell you why, it's because corporatism is NOT libertarian. Lots of libertarians oppose the subsidies that big government hands out to politically connected cronies. In fact, a major part of libertarianism is all about fighting what we call crony capitalism.


Most of us libertarians think that the reason so many big corporations exist is because they get a bailout from government. If they had to compete in the free market, they'd be eaten alive by their smaller competitors. That's why big corporations WANT regulation and higher taxes. They know that their competitors can't afford them, and since they're big, rich and politically connected, they can afford to take the hit. They'll profit further down the line from decreased competition and being able to jack up the prices once the government regulations.
Libertarians want to see more freedom from government precisely because the big corporations that get handouts are using those handouts to stop competition. That's not libertarian. That's why corporations don't support libertarianism.
#4 – Libertarians are hedonists.
Whatever dude. I'm not even going to get into the fact that my lifestyle is none of your business because you're probably jealous of all the awesome sweaty sex other people are having, BUT… let's stick to the facts.
Like we said before in your marijuana accusation, TONS of libertarians are social conservatives. Again, it's about not forcing your lifestyle on other people. Would you want to live in a country where the majority can force their lifestyle on other people? What if you lived in Saudi Arabia or Qatar? Would you want socially conservative muslims telling you to cover up before you could appear in public? No dude and dudettes, that would be wrong.
Like P.J. O'Rourke once said, "America wasn't founded so we could be better. It was founded so we could be anything we damn well please." And besides LOTS of Americans are libertarian leaning. A Reason-Rupe poll conducted in 2012 found that about one-quarter of Americans fall into the ideological category of libertarianism, meaning that they want to reduce the government's roles in economic and social affairs. Do you think that a quarter of Americans are hedonists? That'd be a lot of sex, drugs and rock and roll going on outside your windows my friend. I don't think that's really happening.
#3 – There are no women in libertarianism.
Women STARTED modern libertarianism. Why do you think so many guys decided to get involved? Ok, maybe not but someone great once said that where the beautiful women are in politics, that's where the country is going.


So there are these women we like to call the "Founding Mothers" of libertarianism. They are Rose Wilder Lane, Ayn Rand and Isabel Paterson. You've probably heard of Ayn Rand, so we won't get into it too much here. But, Isabel Paterson wrote this freaking awesome individualist book called "God of the Machine," which is considered one of the cornerstones of modern libertarianism. In the book she foreshadows many of the freakishly ominous parallels of socialists, which is VERY much like the socialists now who are control freaks and want to run everyone's lives. Check out this quote:
"Most of the harm in the world is done by good people, and not by accident, lapse, or omission. It is the result of their deliberate actions, long persevered in, which they hold to be motivated by high ideals toward virtuous ends."
Damn, girl.
You won't get that kind of badassery from some of the male libertarians who are out there writing books and blogs about philosophy and economics today. Many of the econ professors that libertarians have out there are falling all over themselves to prostrate before the feel-good politically-correct hordes that they have to kowtow to in order to get tenure from.
Also, if you think there aren't that many lady libertarians out there, you need to do some research. There are TONS who have started their own social media followings, Youtube video series and are writing constantly about war, economics and social issues. They come in every size, shape and flavor… of philosophical leaning of course. You got Julie Borowski, Libertarian Girl, Liberty Girl, Sarah Skwire, Cathy Reisenwitz, Bitcoin Girl, and tons more. I mean, every time I go to a libertarian conference I'm surrounded by them. What's your excuse?
Respect, ladies.

#2 – Won't poor people starve?
Look, libertarians aren't utopians. We don't believe in perfecting society. That's what socialists believe, that somehow there can be some kind of global federation like in Star Trek where we can just replicate food for free and no one will go hungry and our only threats will come from Klingons or something.


Economics is the study of how people allocate scarce resources. And in our opinion, the best way to allocate those scarce resources is by using the pricing system. That's because the methodology that it takes to get a product to market involves a vast network of voluntary exchange. People need to be able to set their own prices for what they sell, otherwise there would be chaos. Have you seen the food lines in Venezuela? That's what happens when the government tries to fix prices. People actually DO starve.
Here's a great video called "I, Pencil" that explains what it takes to make something as simple as a pencil. (And yes, that's an advertisement above it. Please click it if you're enjoying this so far because otherwise I might starve.)


Libertarians do care about the poor. We just think that capitalism is the best way to lower the prices for everyone so that more people can afford to be lifted out of poverty. The Economist published a study that showed that nearly 1 billion people have been lifted out of poverty in the last decade. Why? Because of free trade and capitalism! It works! Seriously!
#1 – Who will build the roads?
Oh LAWDY LAWD are we sick of hearing that one! But honestly it's understandable why people would ask it. Still, it does make us tear our hair out to hear it over and over again.
Look, private companies build the roads already, but yeah, government taxes us to tell them where to build them. But, you wanna get nuts? Come on. Let's get nuts.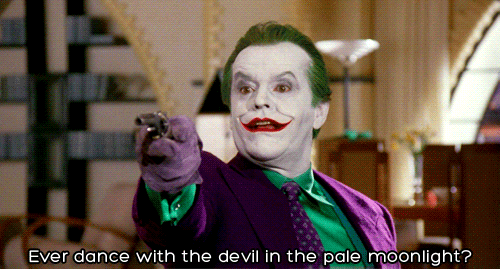 What if we didn't actually have to be taxed to build the roads? What if the big, rich corporations that wanted to turn a profit had to build the roads in order to get their customers to the marketplace? What I mean is, if I owned a big store and no one would get to it, do you think I might build a road so people could come to my store? Probably. You think that's crazy? Well it happened!
In 2009, business owners and residents on Hawaii's Kauai island pulled together to complete a $4 million dollar repair to a road that had been washed away. They knew it was in their own personal interests to build the road and the government wasn't doing anything about it. Go ahead, read about it! Make my day!
There are more examples. Some guy in India built a road all by himself just so he could take his sick wife to the doctor. That's a pretty extreme one, but you get the point. The point that I'm trying to make here is that free people will do all sorts of imaginative things in order to spur innovation and to help other people. They just need the right incentives. People who have everything done for them are less likely to do it themselves. After all, why should we be creative when the government will just do everything for us? Come on now, that's just lazy.
I hope you enjoyed my list. Share it with your friends who need a wake up call. Is there anything that you're tired of hearing as a libertarian? Leave your thoughts below.
Latest posts by Leif Bieberson (see all)